Vi välkomnar Kelly Klapstein (KellyCreates) till oss den 7-8 december 2019.
Heldag i Brush Lettering 1895kr.
Maila dina anmälan med namn, telefonnummer och vilken av dagarna du vill gå.
kurs@ciliinpapers.se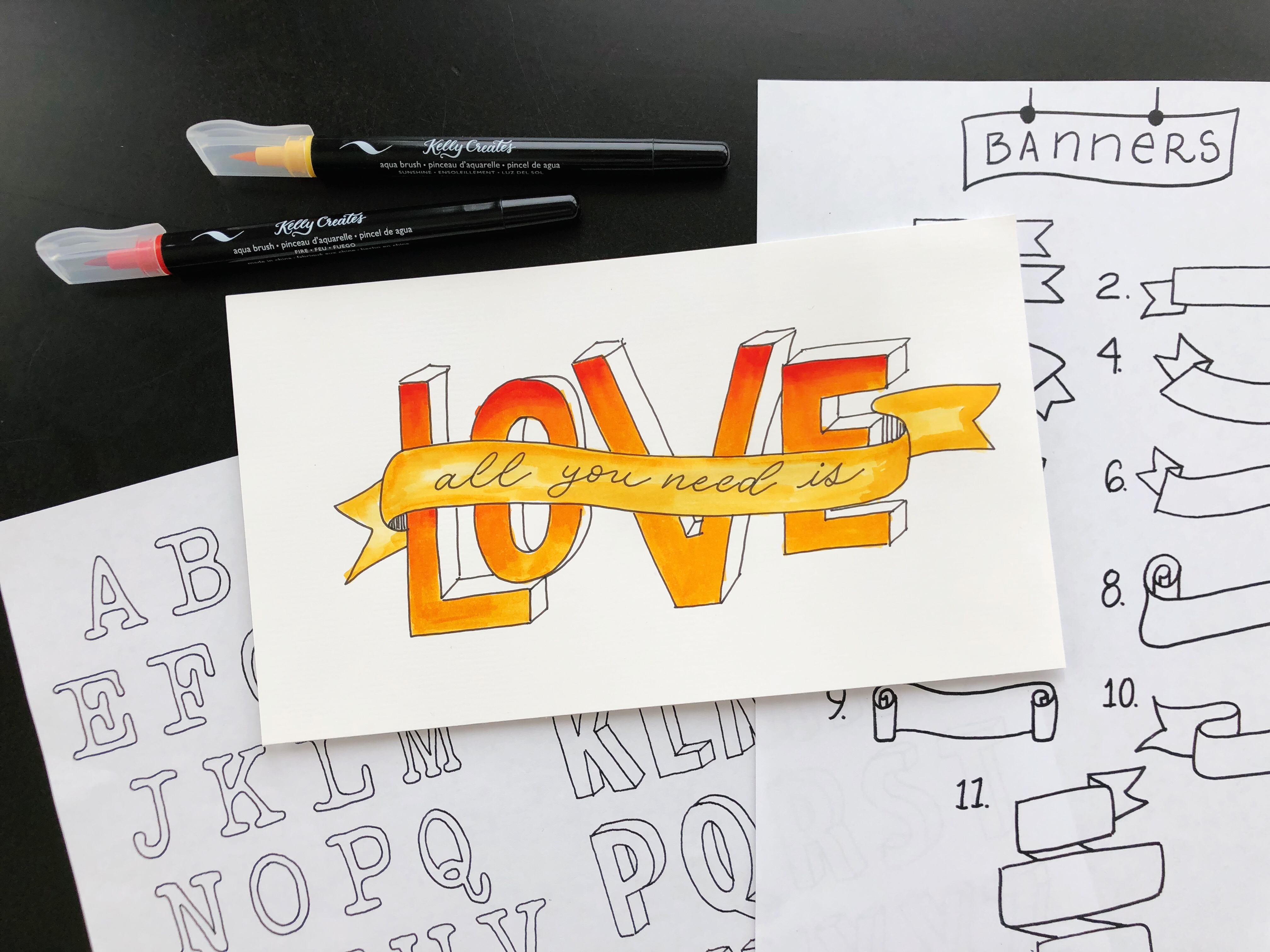 Sweden – Lettering weekend workshops with Kelly Klapstein (KellyCreates)

Kelly Klapstein, the author of The Art of Brush Lettering and The Art of Watercolor
Lettering, is an artist who is passionate about sharing her love of letters and enjoys
teaching workshops around the world, helping people relax and learn the techniques of
calligraphy and hand lettering. Kelly is well-known for her calming, methodical teaching
style and has developed her own brand of "Kelly Creates" lettering products with
American Crafts.

Your day will start with Beginner Brush Lettering at 10:00 with 3.5 hours of
instruction. You will learn the calming, meditative art of modern calligraphy with brush
pens. you will study the basic strokes and lowercase alphabet using Kelly Creates
workbooks, brush pens and practice paper. With Kelly's guidance, you will learn the
correct technique, hand position, and best tips to write beautiful letters.

After an hour lunch break, we will have the Colourful Hand Lettering workshop from
14:30 – 17:30. Using a variety of writing tools, you will learn the basics of typography
and creating alphabet styles, including faux calligraphy. Several quote designs will be
practiced, along with combining lettering styles for effective and pleasing layouts. You
will also create simple watercolour backgrounds, wreaths, and florals for your hand
lettering projects. These techniques can be used for scrapbooking, mixed media art,
card making, journaling, home décor, planners and more.

Included supplies in the workshop kit:
Learn Brush Lettering Workbook for Large Brush Pens
Grid Practice Pad
Deluxe Lettering Kit
You will also have the chance to try the Aqua Brush Pens and Dream Pens during the workshop.